Camp News & Registration
Posted on May 12th, 2015 by Rob in Blog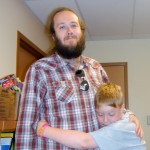 Welcome Jay VanDeventer, our Camp Coordinator for 2015!
Jay is a camp veteran and long-time CKUW volunteer. We're very excited to have him on and we know he'll make this one of the best camps ever!
Online camp registration will start on June 1.
Camp posters are ready for distribution now, download at the link below, print and hang it up at your office or in public areas.